Inhoud → Componenten → Blokken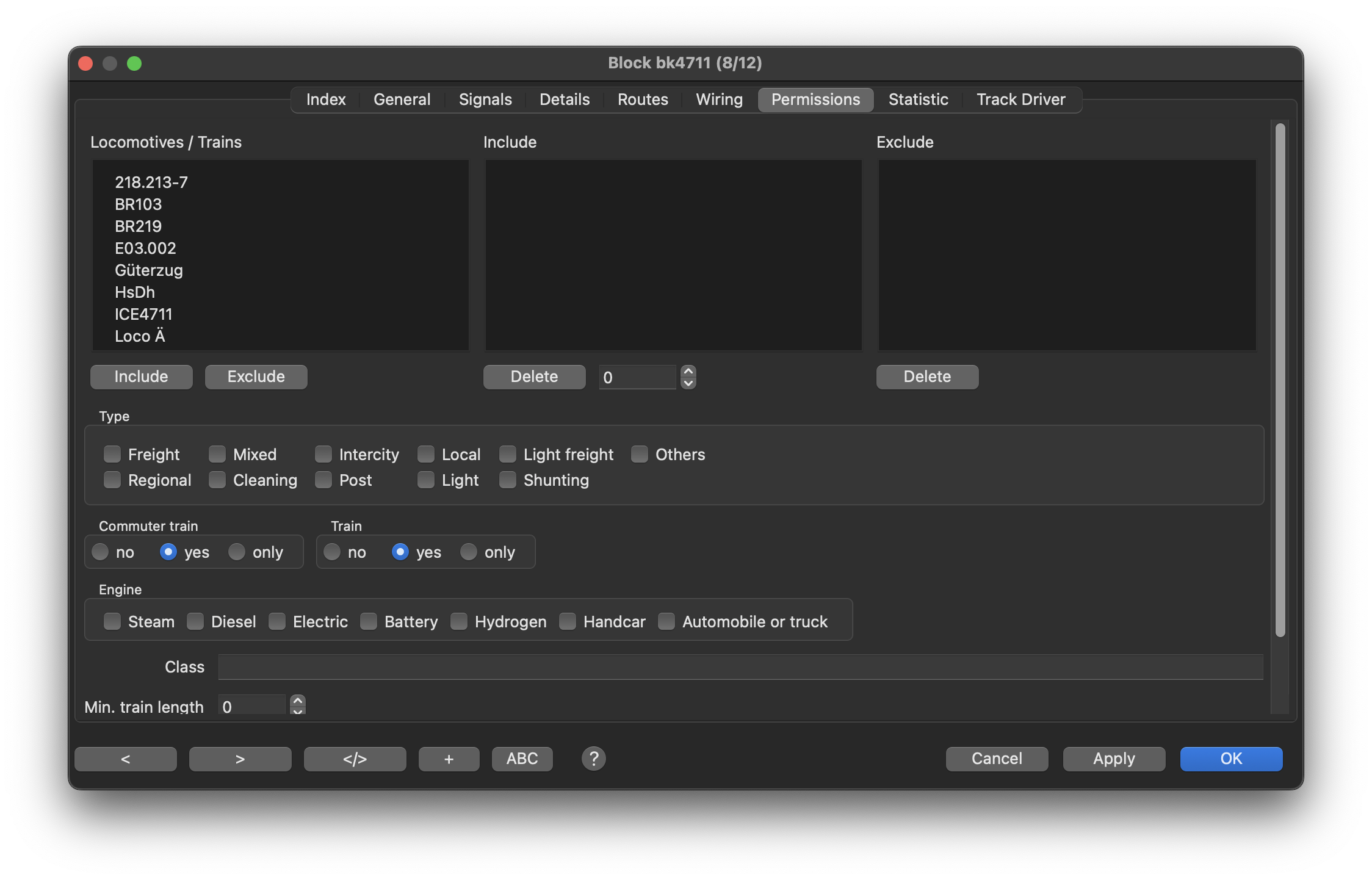 Dienstroosters houden geen rekening met blok toestemmingen.

Om er voor te zorgen dat bepaalde locs wel en andere niet een blok binnen mogen rijden, hanteert Rocrail een zogenaamde in- en exclude lijst.
Rocrail kijkt eerst of items in de include lijst (Allow) geselecteerd zijn en daarna, als er geen selecties gemaakt zijn in de exclude (Deny) lijst.
Er kunnen in beide lijsten meerdere items geselecteerd worden.
Staat alleen treinen van het gekozen type toe het blok in te rijden

Of locs die gemerkt zijn met de eigenschap pendeltrein / commuter wel of niet het blok in mogen rijden wordt hier vastgelegd. Zie ook : "Maak een pendelsturing".