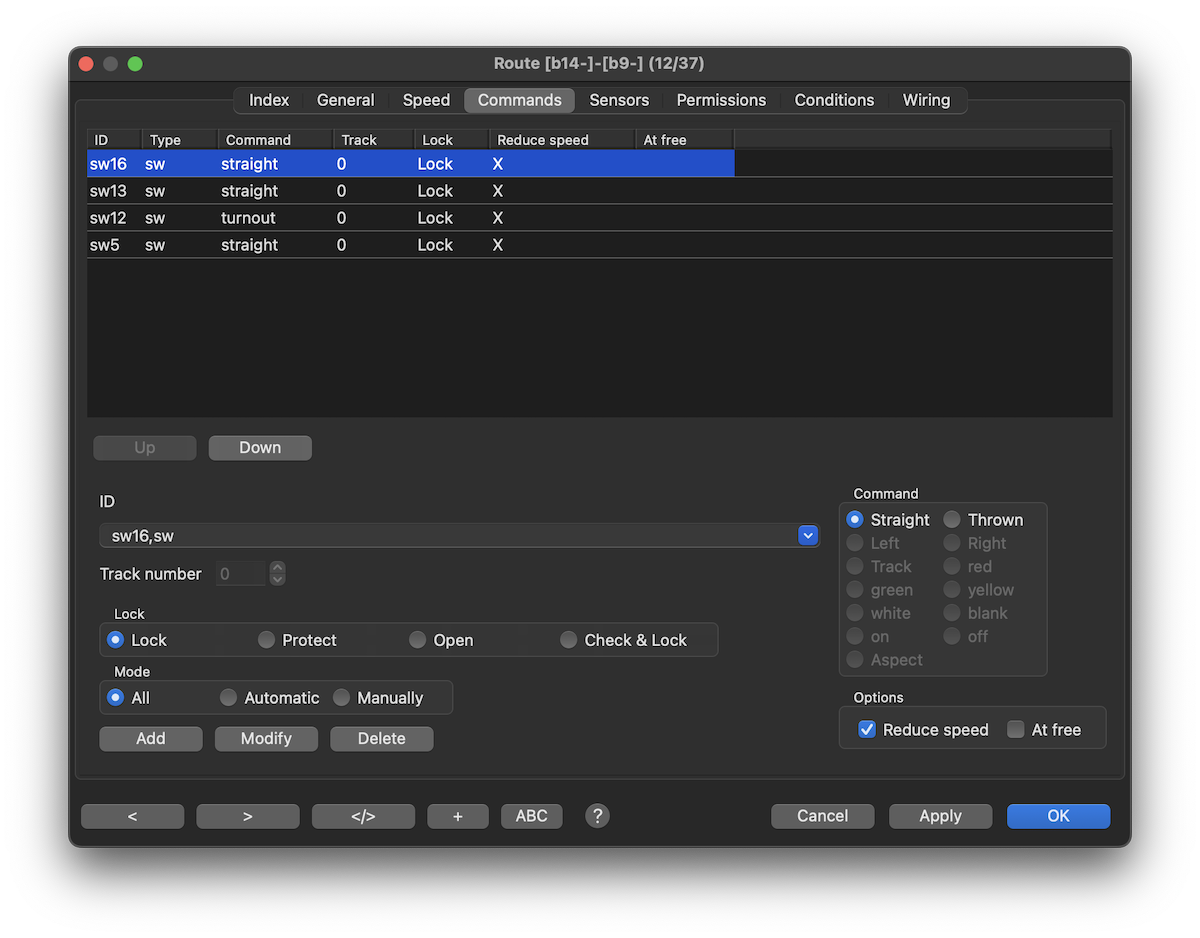 Select from a list of all defined switches, turntables, fiddle yards, signals and outputs the ID you want to use to activate this route.
In case you selected a turntable or Fiddleyard you can set here the turntable track number.
This field is also used to set the aspect number for signals using the aspect command.

A turntable will turn 180° if track number is set to 180. (3931+)

Only uncheck this if the switch is set for safety and does not belong to this route!
(The switch command is only successful if the switch is not locked by another train.)
In all other cases it should be checked to avoid collisions.
Signals and outputs cannot be locked.

The route will check if this switch needs reduced train speed if not set to straight.
See: Route → General → Reduce speed


Select the wanted Object ID from the combobox, set the desired command action and push Add. For single motor switches you can only select Straight or Turnout. In case of 2 motor types the Left and Right commands will be enabled.
Select an object in the listbox and push the Delete button.
Select an object in the listbox, change the command and push the Modify button.