This is an old revision of the document!
---
Voeg een nieuwe decoder toe aan de lijst.


Verwijder de geselecteerde decoder uit de list.


Een XML met documentatie info wordt de standaard browser getoont.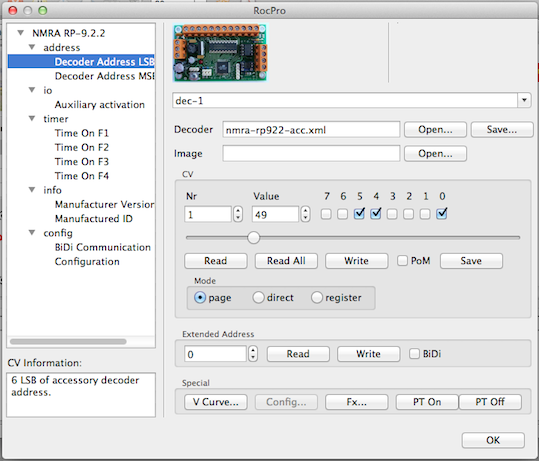 Als de decoder addres groter dan 0 is zal deze worden getoont in de RocPro dialoog voor programmeren van CVs.