Block Index tab: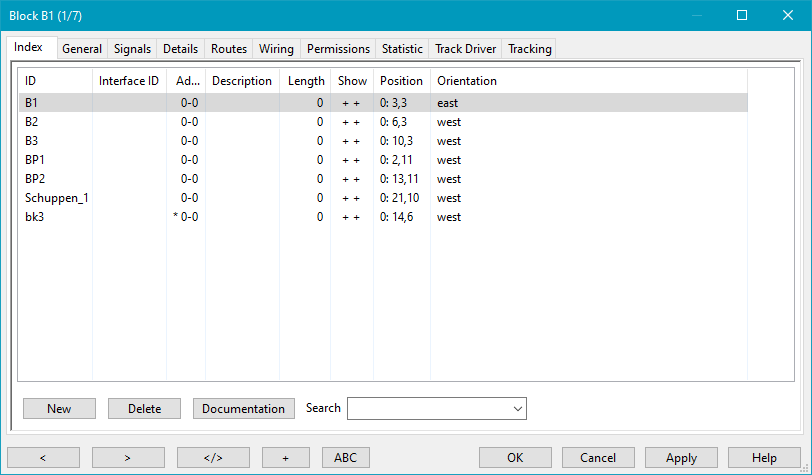 The index can be sorted by clicking on one of the column headers. A second click on the same header will sort in reverse order.
The selected block can be modified on the next tabs.

Create a new block entry. Initially the ID is set to "New" which must be changed on the General tab.

Delete the selected block entry from the list.