Content → Objects → Fiddle Yard
Fiddle Yard Dialog Tracks Tab.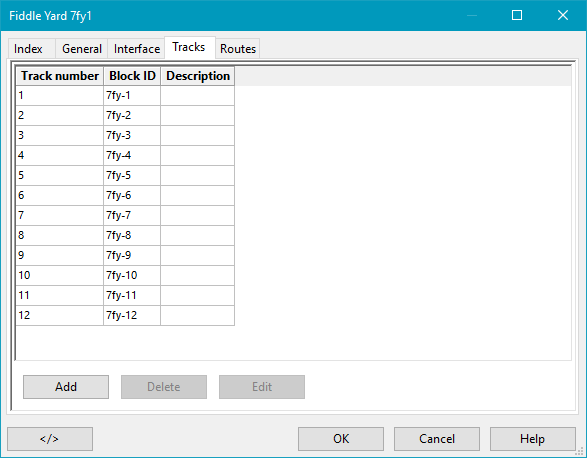 A list of Fiddle Yard Managed track blocks.

Clicking this button opens the position dialog in order to add a new track to the track list.

Deletes the highlighted list entry from track list.

Opens the position dialog for the highlighted list entry in order to edit settings for this track.
The track number of the fiddle yard of this position.

Free description of the position.

The linked blockID for this track.

For optical feedback of the selected position only; Has no influence on the functionality.