This is an old revision of the document!
---


Content → Objects → Staging Block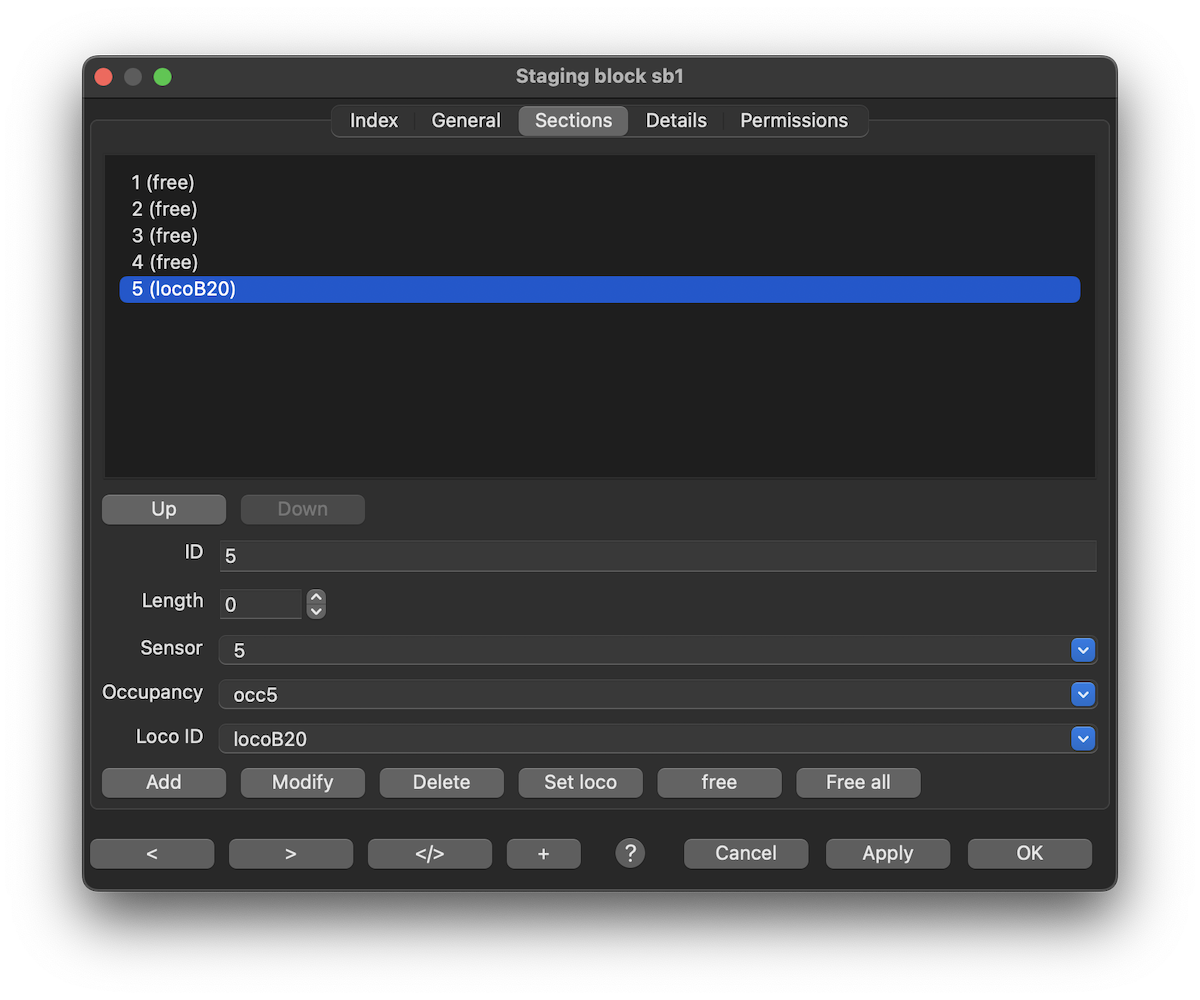 The section list top is the enter side and the bottom the exit side.

Functions:
Add and remove sections.

Setup section properties like individual length and sensor IDs.

Add or remove train occupancy from sections.
The Modify button must be used to take over the changes made of the selected section.
With these two buttons the sections can be reordered.

The sensor for the end of this section.
Optional sensor for detecting the body of this section.
The individual length of this section.
The staging block section length is used if set to zero. (default)

The loco which currently occupies the selected section.