Table des matières → Objets → Pont tournant
Le pont tournant a 48 pas de 7.5°. Toutes les voies qui y sont connectées sont numérotées dans le sens des aiguilles d'une montre et la voie 0 est à 0° du premier quadrant. C'est la façon dont RocGui affiche le pont tournant, et l'on ne peut pas effectuer une rotation sur cet objet.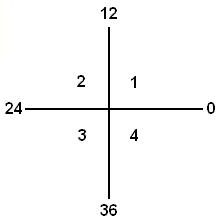 Onglet voies Pont tournant.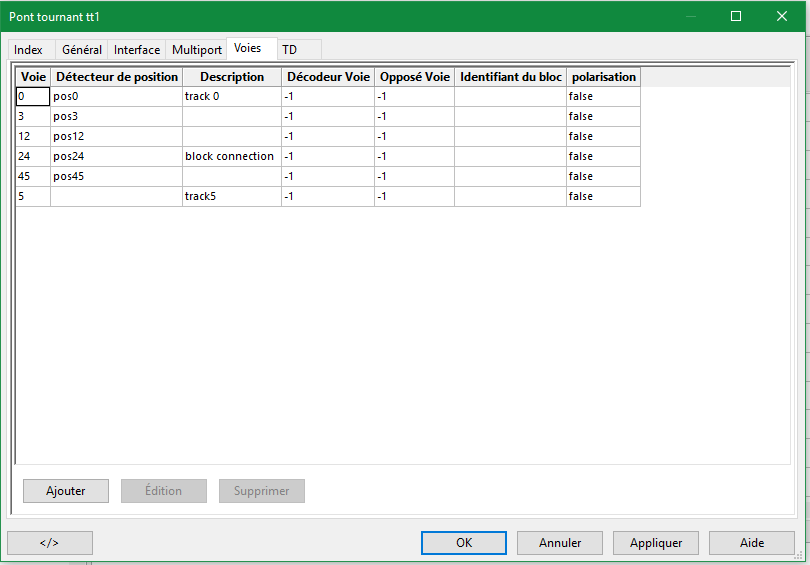 Aperçu des voies connectées au pont tournant.
The track number you want to define which must range between 0 and 47.
Some decoder types do not support 48 positions and must be mapped to fit in the software control of Rocrail.
Leave at -1 if not needed. (Or equals to the Track number.)

Free text for display only.
Sensors should be placed at every connected track to detect the bridge position. It is valid when 2 sensors are high and will be shown as detected in the track plan. Check the turntable type for details.