The LEDs in this example are directly connected to the track power. Check the decoder manual if it is desired to connect the LEDs to the decoder.


Drilling the ten 5mm holes.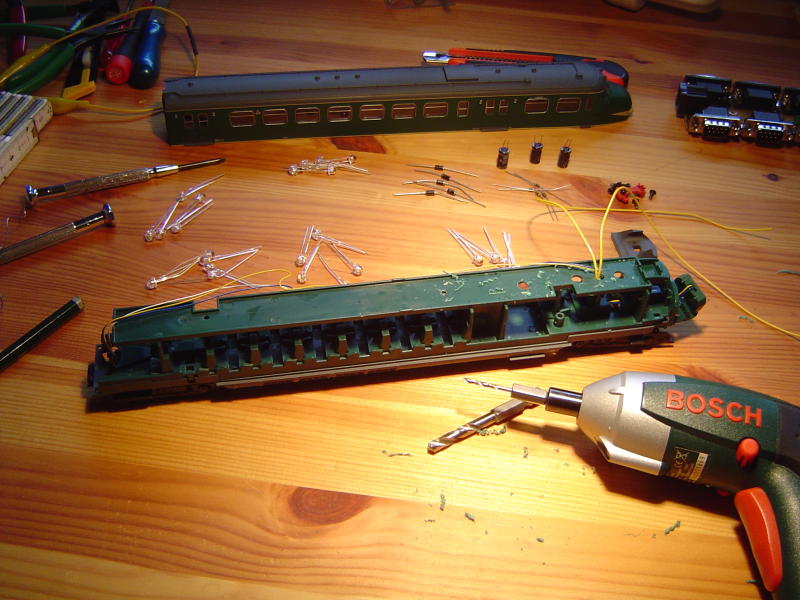 Placing all LEDs with the long leg pointing to the center.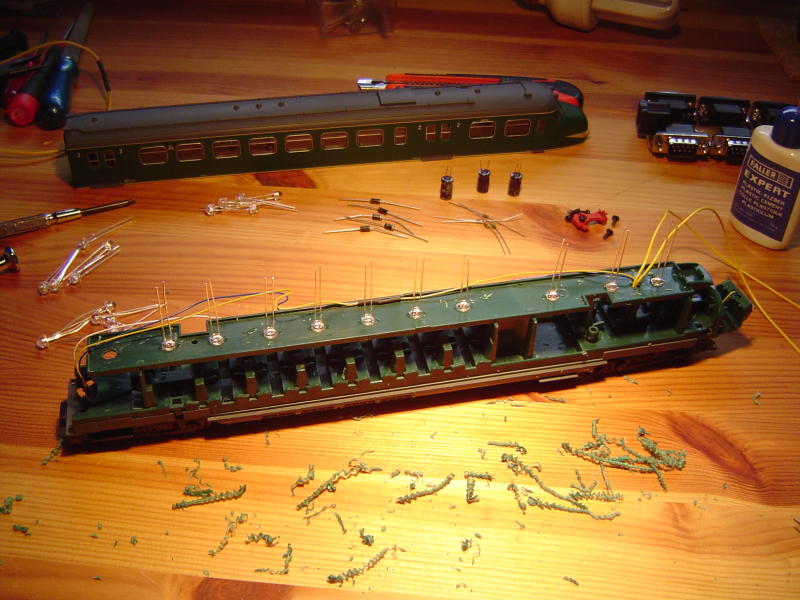 All wired together:
two 3k3 connected to both ends short legs,
one diode in the center with the ring side connected to the two center long legs
and one 100uF elco to avoid flickering.
Attention: This is the DC version of Piko's Hondekop!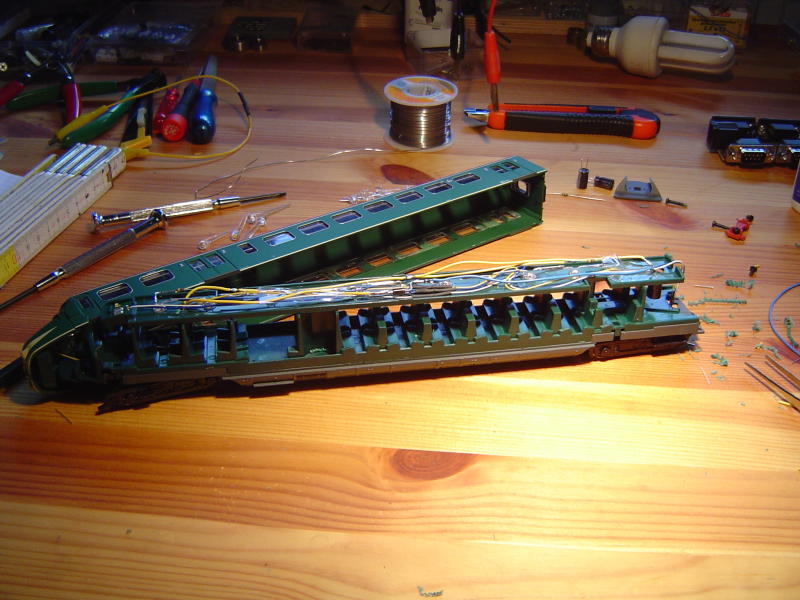 Testing the interior LED lights using the extra mounted wheel contact,
57520-29, for currentdetection in the reverse direction.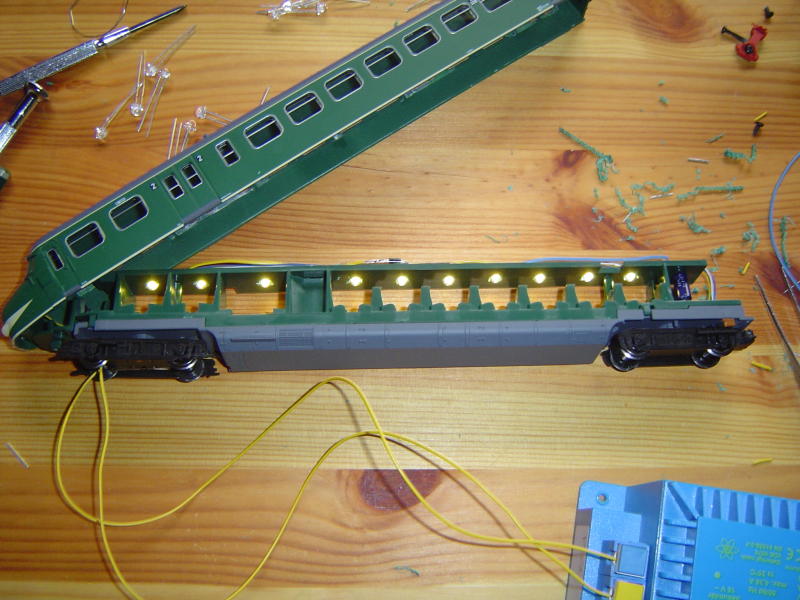 The final result is amazing.