Sometimes it is more fun to control the layout with real buttons as found in the real world CTC's.
This Wiki page will try to guide you building one your self using the hardware from Peter.
The modules from one of the bus systems GCA LocoIO, GCA CBUS or RocNetNode are usable.
The interface modules and the setup for routes, sensors or switches are independent from the used bus system.


. or
Optional: GCA124 FredI Hand-held controller for trains

Optional: GCA123 Hand-held controller for Signals and switches.
Control two LEDs with one output to save I/O for showing switch positions: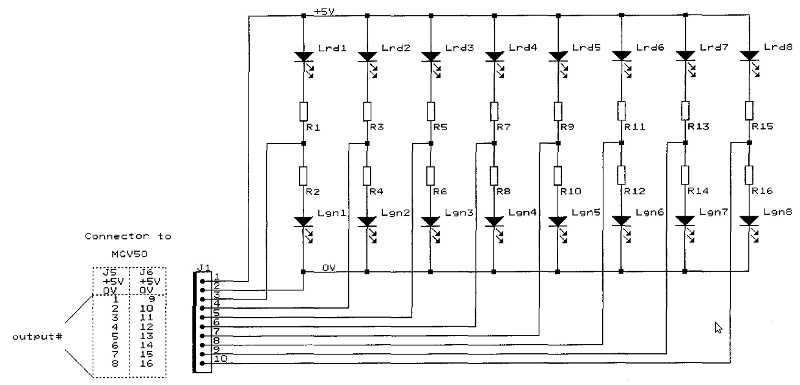 A design for a test unit is found at GCA128L
Advantage of using two leds is that both leds are lit when I/O is initalised for input.
In addition to that, GCA128L also has pushbuttons when Ports are setup as Input.
Pushing the button when port is iniated as output, does not harm in any way.